Solutions and services for the upliftment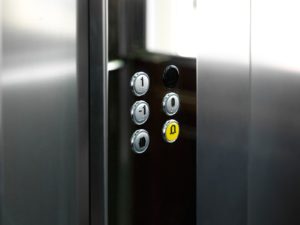 If you are looking for an installer of elevators in Umbria, entrust to the professionalism and experience of Samer technicians. The company, based in Perugia, offers a high quality service of design, installation and maintenance of hydraulic elevators, electric and without local ones.
The watchwords are comfort, safety and reliability, because all the elevators installed by Samer are made in compliance with the actual safety and health norms to ensure a quality product.
Samer elevators are available in different models and with different finishes depending on the place in which the implant must be installed. Samer differentiates between basic products and the most elegant and refined ones: for example, we can create standard cabins, luxury or ultra-luxury finishes with wood, marble or glass and stainless steel. Browse the online catalog or contact us for more details and information.
Hydraulic lifts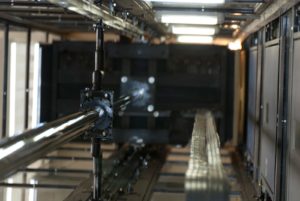 The hydraulic elevator is one of our historical products. In fact, we were among the precursors of this particular technology. In this type of installations the movement is produced by a hydraulic control unit that sends the oil under pressure in order to move a piston.
It is particularly suitable for residential and commercial buildings thanks to the silent movement, and to the sweetest starts and arrests. The hydraulic lift can be easily installed anywhere and in case of a power failure always brings the cabin to the bottom floor.
Electrical elevators and MRL without machine room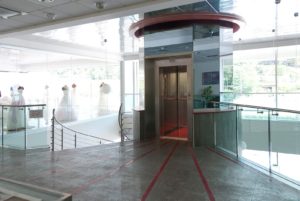 The electric lift is the best solution for high-traffic public facilities, such as hospitals or hotels, where the high flow of passengers requires a higher speed.
Those who have limited space may, however, opt for the solution MRL (Machine Room Less) gearless, the latest technology that saves space dedicated to the local machine beacuse the motor unit is placed directly inside the lift shaft .
For more information about the product, consult and download the data sheet reference in the catalog Samer. Remember, it is also possible to choose different and customized solutions.