Service Center 24H / 24H
Active 24 hours on 24, 7 days out of 7, the Service Center Samer ensures that all the elevators equipped with telephone dialer in the cabin can automatically connect to an operator (when the person trapped in the cabin sounds the alarm) and receive live telephone answering at any time 365 days a year.

SAMER SOS for people stuck in the cabin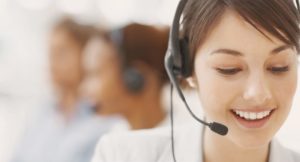 We concern the tranquility and safety of our customers, so the SOS Samer ensures the immediate intervention of a technician to free passengers trapped in the cabin. A team of technicians is always ready to intervene in case of emergency in order to reach the elevator within one hour from the call.
First Aid for elevator downtime
The Emergency Service for elevator downtime ensures the availability of a Samer technician (equipped with cars and spare parts that normally can be used) within 4 working hours from the customer call.